Board of Directors
Michael K. Guttau
Chairman
Judith A. Guttau
Board Secretary
Joshua M. Guttau
Chief Executive Officer
Heidi A. Guttau, J.D.
Attorney, Baird Holm
Wendell A. Volkens
Retired Ag Producer
Eugene W. Young
Former Executive Vice President
Neil A. Stanley
Business Owner
Chris A. Clausen
Agribusiness Woman
Rick Gibson
Retired Chairman, CEO of Agro International
Kim Gibson
Retired SVP, Branch Manager of Agro National
Officers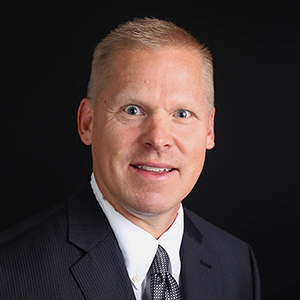 Tim Larsen – SVP of Community Banking Tim joined TS Banking Group in July 2015 as Business Process Improvement Coordinator and then later was promoted to Business Process Improvement Manager. In these roles Tim worked to develop strategic process improvements and improve operational effectiveness across the company. In July 2018, Tim was named SVP of Community Banking where he leads the strategic efforts of TS Bank's community banking division. Tim graduated from Central College with a degree in Elementary Education and later received a master's degree at Creighton University. Prior to entering the banking industry, he had a successful career in education that included roles in administration, classroom teacher, and coach. Tim is active in the community and has served as a board member for Treynor Community Outreach and a spot group leader at First Christian Church in Council Bluffs.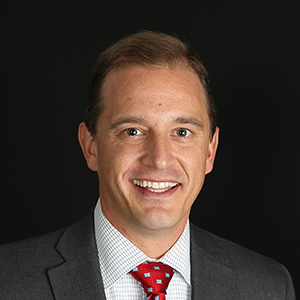 Dave Wise – Market President, Council Bluffs Dave was named Market President for TS Bank in October 2018. He has 20 years of financial services industry experience, including credit analysis, treasury management, relationship management, commercial and business banking, along with equipment and real estate financing. Dave earned his undergraduate degree and MBA from Creighton University. Dave has served on numerous boards and community organizations and currently is a member of the Nebraska Enterprise Fund, Children's Square, the Iowa West Foundation Placemaking Advisory Committee, and the Friends of the Council Bluffs Public Library. In his free time he enjoys volunteering in the community, the arts, coaching youth sports, exercising, traveling and spending time with family and friends.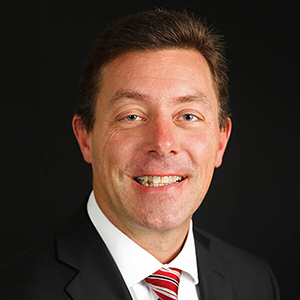 Dan Rossell – Market President, Atlantic Dan currently serves as the Market President for the Atlantic branch. Prior to TS Bank, Dan worked for Rolling Hills Bank and Trust in Atlantic for 21 years where he was involved with all facets of banking including, ag and commercial lending, Compliance Officer, Market President and Senior Leader. Dan is a graduate of Northwestern College, holding a BA in Business Administration with career concentrations in Finance and Economics. Additionally, he graduated from the School of Banking with special honors.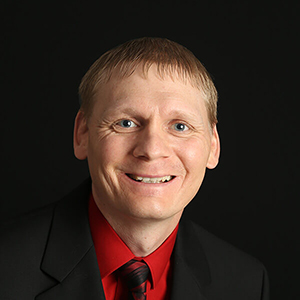 Tysen Christensen – Market President, Corning Tysen's career in banking began immediately after his college graduation in 2004 with Union Bank in Corning as a CSR/Teller. In 2006, he transitioned to Okey Vernon Bank as a VP, Loan Officer and worked his way to become VP, Senior Loan Officer prior to TS Bank's acquisition in 2016.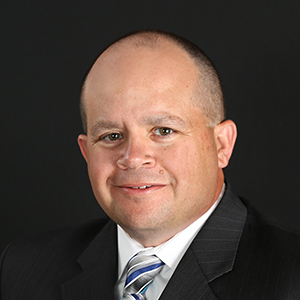 Mike Phillips, Market President
Mike Phillips joined the TS Bank team in May 2020 as market president for Ames. Mike has a BA from Simpson College in Indianola, Iowa, and he most recently served as a Business Loan Officer with Greater Iowa Credit Union. Phillips brings more than 19 years of experience in all areas of bank management, including operations, retail banking and commercial lending. Mike resides in Ames with his wife and two children. He enjoys watching his children participate in various activities including dance, athletics and music. He coaches his son's little league team and travel baseball team. Phillips serves on the YSS Board of Directors as Treasurer. YSS is an organization that strives to provide hope and opportunity to youth in Central Iowa. He also serves on the Story County Community Foundation Board of Directors, the Ames Little League Baseball Board of Directors and he is an active Rotarian.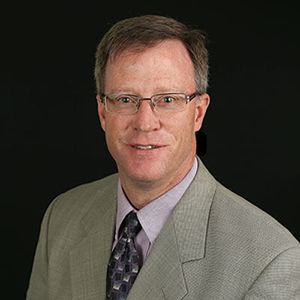 Russ Maguire – VP, Consumer Credit, Treynor Russ joined TS Bank in 1986 as a loan rep, and over the years has moved into his current position as VP of Consumer Lending and Lending Compliance Officer. He oversees the consumer lending area and assists with training the Universal Bankers on consumer lending and compliance. He is also involved with consumer real estate lending including construction, home equity and secondary market home loan financing. Russ graduated from Tarkio College in 1982 with a Bachelor of Arts Degree in Business Admin and minor in Economics. He has worked with both Ag/Commercial and Consumer lending departments and combines over 30 years of banking knowledge and experience. Russ is originally from Treynor and has been on the volunteer fire department for 31 years where he currently serves as the active chief for the past 24 years.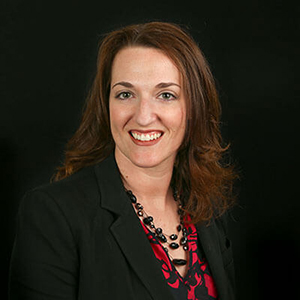 Marie Allely – VP of Business Banking, Council Bluffs Marie Allely started her career with TS Bank in August 2012 and today serves as Vice President of Business Banking. In this role, Marie facilitates commercial loans and business banking relationships by matching clients appropriately with products and services that best serve their business needs. Marie graduated from the University of Northern Iowa in 1998 with a Bachelor of Arts in Business. She was an Area Sales Manager for a large department store chain before entering the banking industry. Marie began her banking career in 2001 and has held a number of different titles such as Loan Secretary, Loan Documentation Specialist, Personal Banking Officer, and Commercial Loan Officer. Marie has served on the Board of Directors for All Care Health Center in Council Bluffs since 2011, and is the current Vice Chair of the Board. She also has been on the Board of Directors for the Hughes Irons Facilities Corporation since 2010.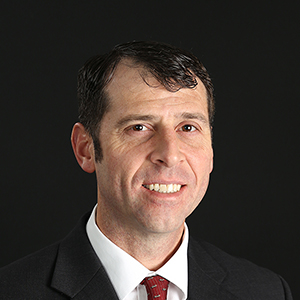 Andrew Murrary - VP of Business Banking Andrew re-joined the TS Bank team in December 2019, after previously serving the company from 2014 - 2015. He was born and raised in Council Bluffs and graduated from Iowa State University. Andrew brings over eighteen years of banking experience, holding positions from personal banker to a branch manager. Most recently he served as a Business Banking Manager focusing on business development and commercial deposits. He has been married for fifteen years, and together he and his wife have two daughters. In his free time, he coaches his daughter's basketball team, enjoys spending time with his family and is a fitness instructor at the Charles Lakin YMCA.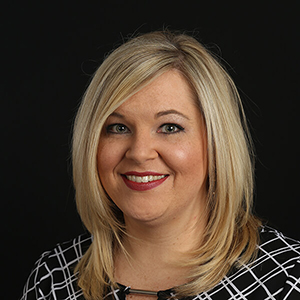 Kelly Herring – AVP of Consumer Credit, Corning Kelly joined TS Bank in 2005 and serves as the AVP of Consumer Credit in the Corning TS Bank branch location. Kelly works with clients to help them with any of their consumer credit needs, whether it be helping the client with a loan or just coaching them on good credit practices. She is also a registered mortgage lender and is able to do purchase loans, refinances, construction loans, and Home Equity loans. Kelly is a native of Corning and continues to reside there. She is a graduate of Buena Vista University with her Bachelor's degree in Education. In the many years that Kelly has been with the bank, she has worked in many departments, such as, proof and imaging, bookkeeping and opening new accounts and receptionist. She became a consumer loan officer in July 2013. Kelly is active within her community and serves as treasurer on the Adams County Commission on Sustainability Board, the Adams Co. Ministerial Assn., and the Corning Municipal Utility Board. Kelly also enjoys volunteering with the Corning Elementary Parent Teacher Organization when she can. Kelly also is the Corning branch liaison for the marketing and community reinvestment departments for TS Bank.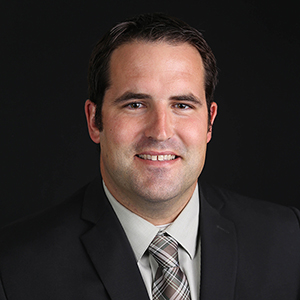 Rick Ohlinger – VP of Ag Banking Rick joined TS Bank in April 2015. In his current role as VP of Ag Banking, Rick works one-on-one with clients to provide innovative and competitive financing options. He manages the credit relationship through the entire process and works closely with the analysts. Through his various roles within the banking industry, Rick has gained vast experience in agricultural lending and offers guidance and expertise in finding the right financing for Midwest producers.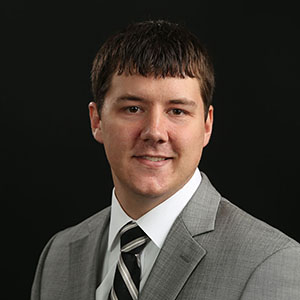 Matt Saar – VP of Ag and Business Banking, Treynor Matt joined TS Bank in September 2014 as a credit analyst. With his prior experience as a credit analyst for the bank, Matt has a good understanding of agricultural finance and the bank's analysis practices. He brings that experience with him in his role as VP of Ag Banking and works with producers to streamline the loan approval process and provide the best loan options available.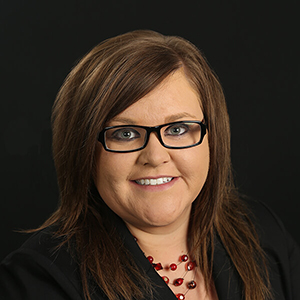 Lacey Sampson – VP of Personal Banking, Council Bluffs/Treynor Lacey joined TS Bank in June of 2016, and today she serves as the Vice President of Personal Banking. Lacey's focus with TS Bank, is overseeing the frontline operations in Council Bluffs and Treynor, ensuring excellent client service. Her work experience includes 10 years with Midstates Bank, where she held many positions from teller to Convenience Banking Manager. Lacey has experience in customer service, personal banking, business banking, lending functions, and treasury services. Lacey received an Associate's Degree in Business Administration from Iowa Western Community College, as well as a Bachelor's Degree in Finance with a minor in Criminal Justice from Buena Vista University. Lacey Currently serves on the Advisory Board for the Iowa Bankers Association's Consumer Credit School, she also serves on the Board of Directors for the Council Bluffs Housing Trust Fund. Lacey enjoys community based projects especially those that benefit children and the homeless.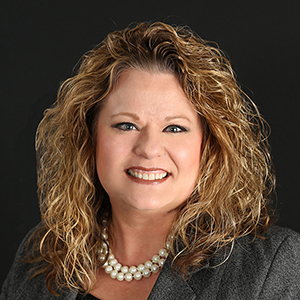 Nikki Tiarks- AVP of Personal Banking, Council Bluffs Nikki serves as the AVP of Personal Banking for the Council Bluffs branches. She joined TS Bank in March of 2020 with over 19 years of banking experience ranging from teller to branch management, audit, compliance, operations, training and development. Nikki received her Bachelor of Arts degree in Banking and Finance from Buena Vista University. She is an American Bankers Association School of Compliance graduate and is a Certified Presenter with Dialogue Works. Nikki is the Chair of the Board of Directors for PACE- Pottawattamie Arts Culture and Entertainment and has been involved with the Council Bluffs arts organizations for several years.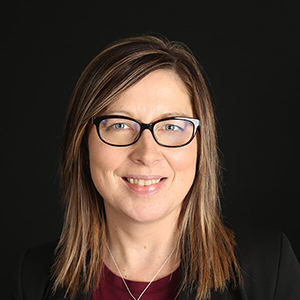 Amy Coenen – AVP of Personal Banking, Atlantic Amy currently serves as the AVP of Personal Banking and Branch Manager for the Atlantic location. She joined TS Bank in 2017 after serving as Wells Fargo Branch Manager in Atlantic. She has been in branch management for three years and has been in the banking industry for a total of seven years. Her career background includes extensive client relationship experience, and she was drawn to community banking because of the relationships that are built with the clients.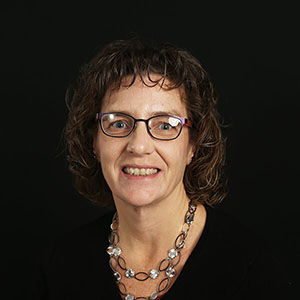 Pam Haley – AVP of Personal Banking, Corning Pam joined Okey Vernon bank in early 1989. Prior to TS Bank's acquisition, Pam fulfilled various positions and served as one of the Board of Directors. Today, Pam is the AVP of Personal Banking and Branch Manager of the Corning location. She serves as the Treasurer for the Johnny Carson Birthplace Society and is a committee member for Southwest Iowa Relay for Life. She also raises funds each year for the Special Olympics. Pam is a graduate of Corning High School and Southwestern Community College.
TS Banking Group Corporate Officers
Joshua M. Guttau
Chief Executive Officer
Kevin Forristall
EVP, Chief Strategy Officer
Chief Credit Officer
Chris Graham
Chief Financial Officer
Angela Avis
Chief Talent Management Officer
Melissa Peterson
Director of Marketing
Kristi Krayneski
Director of Client Impact
Zach Burt
General Counsel
Shawn Miller
Systems Architect/Information Security Officer
Brett Werner
Chief Investment Officer
Matt Warren
Controller
Brandy Achenbach
BSA Officer
Curtis Johnson
Director of Internal Audit
Tony Kopf
Compliance & CRA Officer
Erin Johnson
Director of HR
Wendi Stane
Credit Administration Officer
Kyle Havens
Operations Officer
Mark Sorfonden
Credit Risk Officer
Kelsey Stupfell
Director of Community Reinvestment
Corine Fox
Director of Leadership Development
To learn more about TS Banking Group, visit tsbg.com.
TS Ag Finance Officers
David Buman
SVP of TS Ag Finance
To learn more about TS Ag Finance, visit tsagfinance.com.
TS Prosperity Group Officers
Kristi Krayneski
Chief Operating Officer
Jim Koch
Senior Fiduciary Officer, VP
Mary Jewell
Fiduciary Officer, VP, JD
Rich Purdy, CFP®
Fiduciary Officer, VP
Jay Myers
Fiduciary Officer, VP
Brent Mullen
Fiduciary Officer, AVP
Cody Forbush, CFP®
Investment Strategist, AVP
To learn more about TS Prosperity Group, visit tsprosperity.com.